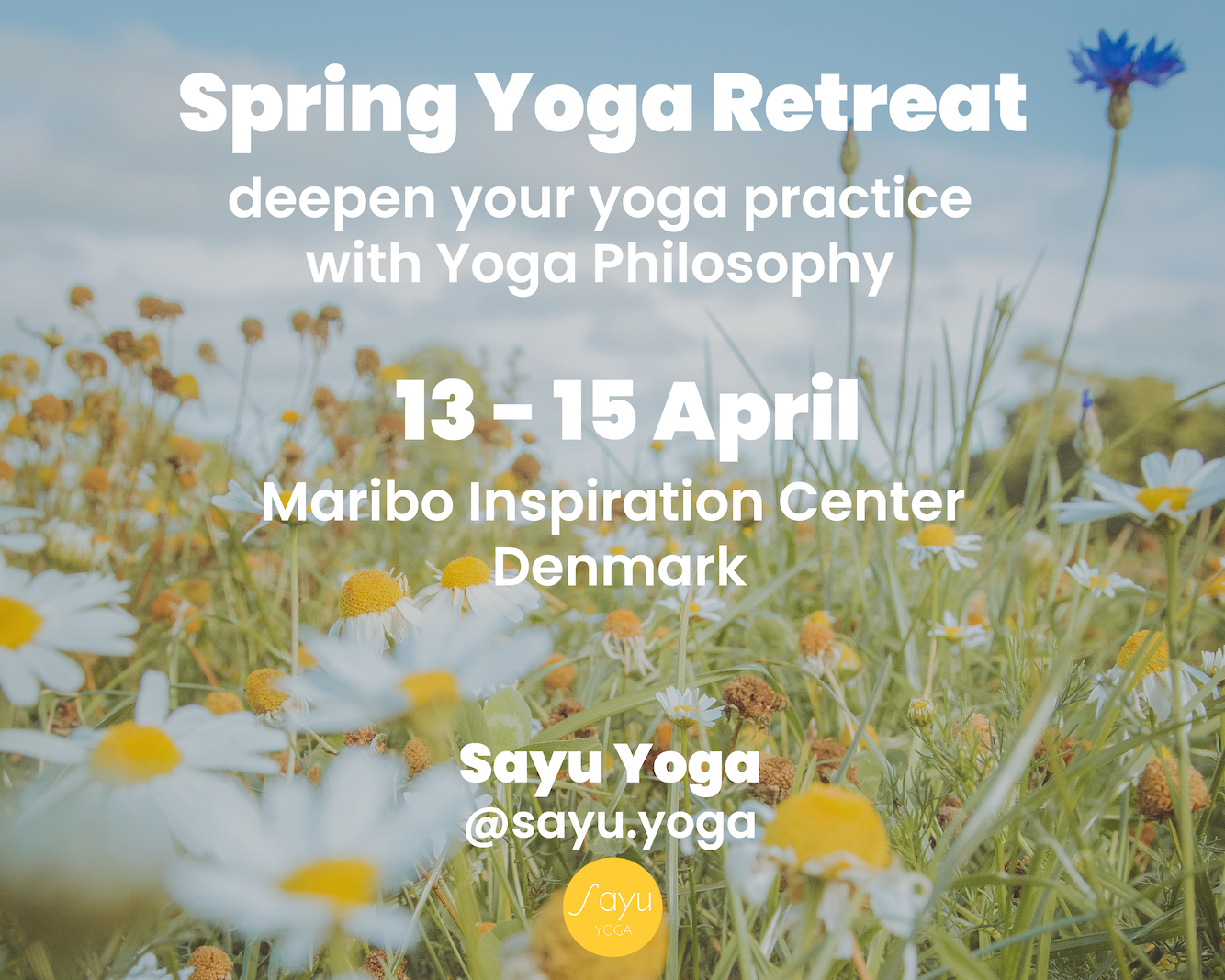 Spring Yoga Retreat with Yoga Philosophy
During this two day retreat you will have an opportunity to deepen your Yoga practice and explore the basics of Yoga Philosophy, studying parts of Yogic texts (8 limbs of Yoga, Introduction to Yoga Sutras) and putting the teachings into practice right away.
The retreat is intended to create a bond between your formal Asana practice at yoga classes and the daily life off the mat. To do so, we will gently explore Yoga Philosophy and see how we can integrate these parts into our life. This retreat is suitable for those of you, who have some previous experience with yoga practice at the usual classes however all levels are welcome. If you would like to deepen your yoga Asana practice and explore other aspects of Yoga, this retreat is for you.
Retreat program includes silent mornings (time for contemplation and studying yogic texts), 5 yoga classes (Hatha Yoga, Vinyasa and YIN), meditation and meditative walks, sharing sessions and evening relaxation with sound bath.
Hosted by: Bogna Anna / Sayu Yoga – 200RYT teacher, with over 500 hours of experience teaching in Copenhagen (Yum Yoga, Yoga and Pilates Institute Frederiksberg, jo:ga).
Registrations and inquiries: bogna.sayuyoga@gmail.com